If you are a wine, beer or cider distributor or wine maker that would like to have Primrose & Tumbleweeds consider your products for placement in our restaurant or bottle shop please use the contact form below to make an appointment with our buyer.  We look forward to meeting with you.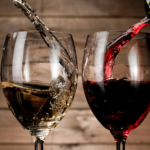 Primrose & Tumbleweeds
248 E. Main Street
Hillsboro, Oregon 97123
503-703-8525
We Are Open 7 Days A Week
Winter Hours
Sunday 9:00 am to 9:00 pm
Monday 11:00 am to 8:00 pm
Tuesday, Wednesday, Thursday 11:00 am to 9:00 pm
Friday, 11:00 am to Midnight
Saturday 9:00 am to 11:00 pm
We are located just:
18 miles west of Downtown Portland, Oregon
30 miles from the Portland International Airport PDX
1 block from the MAX light rail line.
The MAX travels from the PDX airport and downtown Portland to Hillsboro.
The 3rd Avenue transit center is just one block from Primrose & Tumbleweeds
We recommend using Google Maps – 
click this link
 and put in your location for directions
Have a question?  Use the form below to contact us and we'll get back to you as soon as possible.